Project Ideas for Scraps!
When we create our maker kits, there is always a little fabric leftover on the bolt or leather on the hide. We hate to see these perfectly good offcuts go to waste. That's why we stared selling leather and fabric scrap bundles—with a little imagination, these scraps can be turned into all kinds of fun projects! To help get your creative juices flowing, we've gathered a bunch of inspiration for turning these scraps into super cute, highly gift-able, handcrafted goods. We can't wait to see what you make! Share your finished projects with us on Instagram #klumhouse
Click on any of the inspiration images below to see its original source.
Natural Duck Canvas Scraps
Our 12 oz natural duck canvas is the liner fabric in our maker kits. This 3 lb scrap bundle often includes strips that are 4–5" wide and up to several yards long. You could use it as a liner fabric for little wallets or zipper pouches, or you could block print on it and use this natural canvas as the main feature! We also love these block printed lavender satchels and natural canvas hang tags.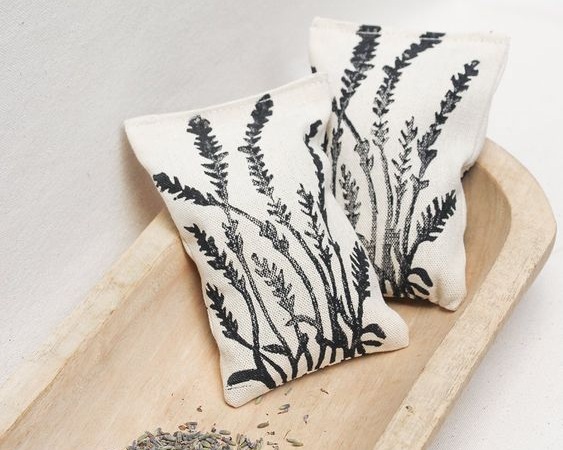 Waxed Canvas Scrap Bundles
Like our natural duck canvas scraps, our waxed canvas scraps bundle consists of long strips that are about 4–5" wide. They also come in a surprise variety of colors! You could turn waxed canvas scraps into little zipper pouches, card wallets, coin purses, or pencil cases. You could even patchwork the different colors together for a quilted, color block look!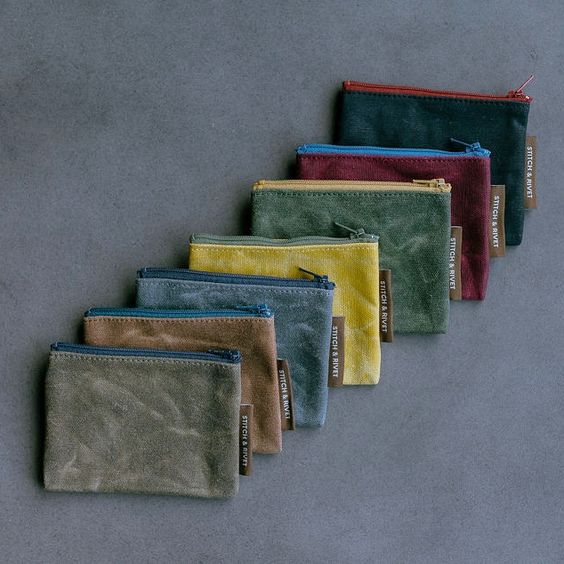 Leather Scrap Grab Bags
Our leather scrap grab bags come in three colors (tan, brown, black) and two different sizes (1/2 lb and 1 1/2 lbs). They may include a combination of 3/4" strips, as well as stencil die-cuts leftover after we make our leather straps, tabs, washers, etc. There are so many fun things you can do with scrap leather—even just little pieces of it! You can make earphone cord organizers, card wallets, key chains, jewelry. You can even paint or marble your leather for a pop of color!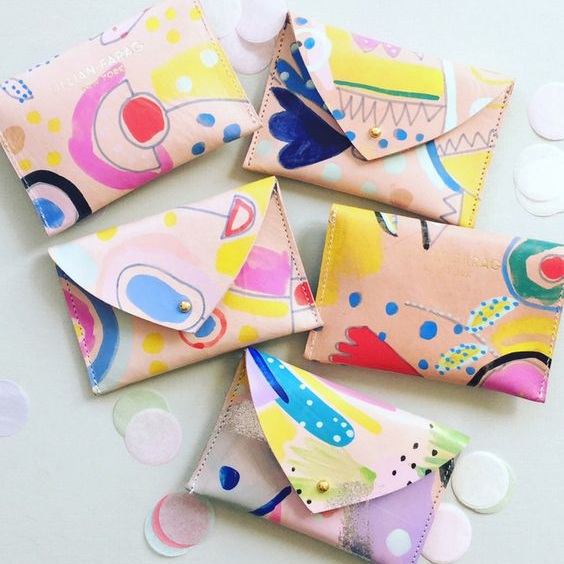 Ready to make stuff out of scraps?!