The ultimate Oberlin Tote making experience! Make a special edition Oberlin with fabric by Amy Van Luijk and our new Oberlin pattern expansions—a zipper closure and lining fabric!
SPECIAL EDITION!
Oberlin Tote
In this full-day workshop, you'll get the ultimate Oberlin Tote making experience! Spend the day with Ellie, the bag's designer, and learn how to make the Oberlin from start to finish with one of our *special edition maker kits featuring fabric by Amy Van Luijk!* This workshop also includes *two new Oberlin pattern customizations: a zipper closure and lining fabric!*
The Oberlin is a rugged, stylish take on the classic maker tote. We'll guide you every step of the way, teaching you invaluable bag making skills like attaching leather straps, installing a magnetic snap, setting double-cap rivets, sewing a zipper, constructing pockets, adding a lining, and lots more. At the end of the day, you'll walk out of the workshop with a gorgeous finished tote, complete with "I made this!" bragging rights.
*This special edition workshop is only being offered on two dates: Sunday, September 22 and Saturday, October 26. Don't miss out on the chance to make the Oberlin with Amy Van Luijk fabric AND our new pattern expansions!*
Prior sewing experience highly recommended.
Price: $250
$130 + $120 Materials
Level: Intermediate
You've taken the Sew Like A Boss series, Crash Course Sew or have equivalent knowledge. You're familiar with threading a machine. You have a few projects under your belt and are looking to expand your knowledge.
Sewing multiple layers of heavy duty fabric

Attaching leather straps

Sewing a zippers

Constructing pockets

Sewing French seams

Constructing an boxed corner

Various ways to set rivets properly

Installing a magnetic strap

Installing a liner

Installing a zipper closure

Conceptual elements of bag making
Dimensions: 11.5" H x 13" W (at bottom) x 5" D

Quality materials. Premium leather straps attached with strong metal rivets.

Durable. Waxed canvas fabric is heavy duty and water-resistant.

Secure. Feature magnetic snap and zipper closure.

Organized. 4 exterior pockets and one interior hanging pocket with zipper.

Rugged. Built to withstand being loaded down with a laptop, books, or groceries.

Metal D-ring for carrying keys
Hi! I'm Ellie Lum
I'm a maker and a teacher. I started Klum House because I love encouraging and inspiring people by teaching sewing tips & tricks through fun, hands-on workshops. With clear instructions and 20 years experience, I will teach you how to make wares that look like they came off the shelves of your favorite handcrafted goods shop!
Ellie's Story
In 1998, Ellie co-founded R.E. Load Bags, a custom messenger bag company, which set the standard for many other companies that make custom bags. Over the years, she fell in love with teaching industrial sewing through training folks to make bags for R.E. Load. Ellie saw how those skills opened up a trainee's creative potential and formed a foundation that could be continually built on.
Ellie went onto start Klum House in 2015, born out of the desire to share professional bag making skills with everyone. Klum House now boasts an in-house bag pattern & kit line, as well as a collaborative making studio and creative education space where local artists & maker share their skills.
Lydia's teaching was very smooth and clear, the tempo to complete the bag was perfect too. I love my bag and I liked very much that there were options/colors to choose from.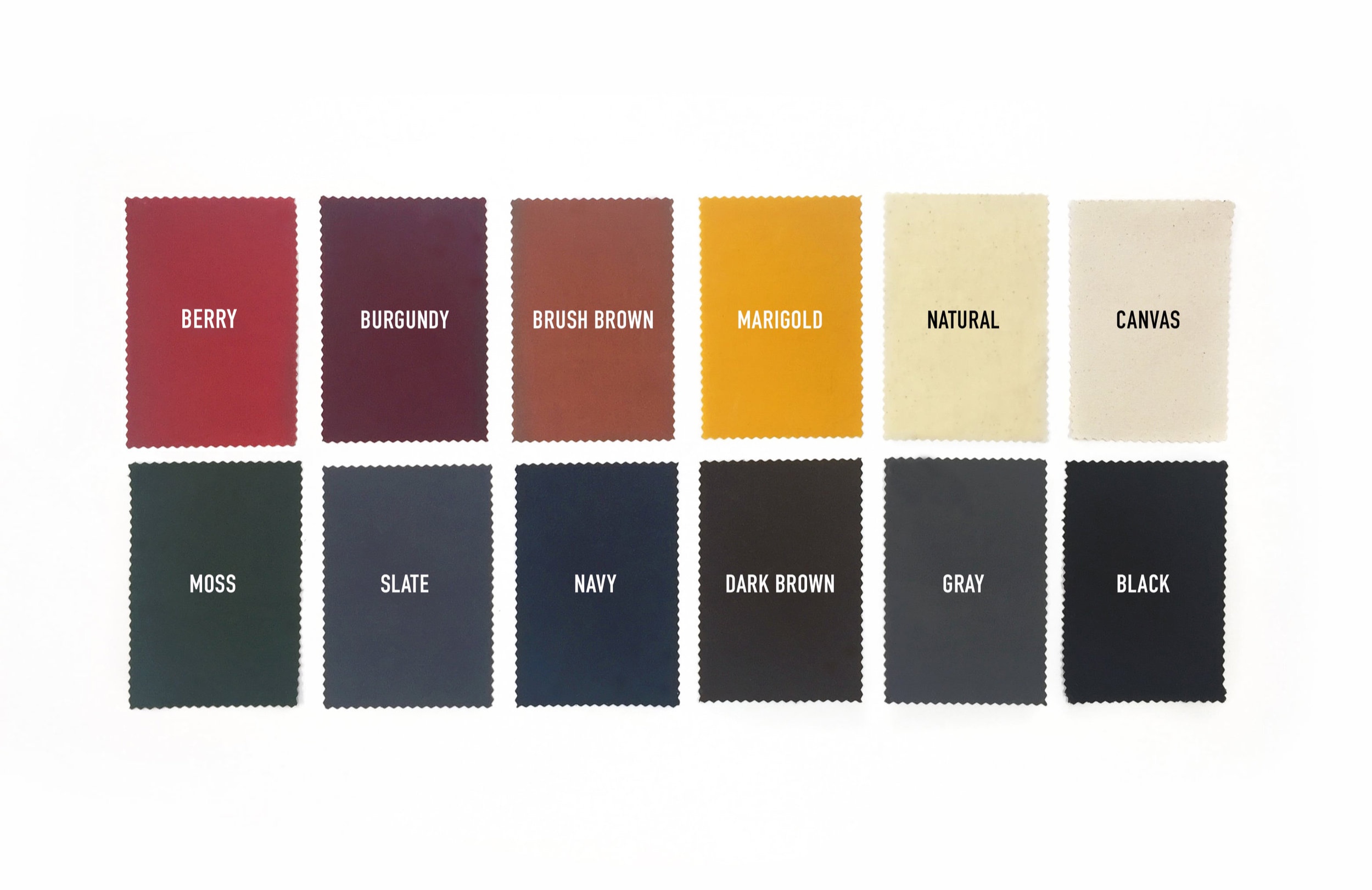 Style Your Colors
All materials are included in the price of class. We cut & prep everything for your Oberlin Maker Kit, ready to sew! When you click to sign up, you'll be prompted to choose your fabric colors. Leather, hardware & zipper colors will be chosen in class.
Make it again... With a discount!
Lucky you! Students get a deep discount on Oberlin Maker Kits purchased in class!
Maker Kits: $80 (Regularly $120)
Finishing Kits: $20 (Regularly $30)
Continue building your skills by making another Oberlin Tote for a friend— They'll love one made by you! Discount given on day of class only.
Klum House Workshop
The Hub Building
3808 N Williams Ave. #132
Portland, Oregon 97203
We are located inside the Hub Building hallway corridor (we do not have a sidewalk storefront). Enter through the Hub building door on N Williams with the Klum House sign above it. Walk down the hall & take a left. You'll see the Klum House sign hanging above our door.
*Please note: We have street parking, so please arrive a few minutes early to allow ample time to park.
Questions? Send us a note!
We make it easy for you— No need to bring any supplies!
We provide all sewing machines, thread, supplies & materials for class. All kits are cut, prepped & ready to sew.
*Feel free to bring your sewing machine if you want to learn on it. We think it's great to see what your machine can do. You can always switch to one of ours during class if your machine needs a break!
Food & Refreshments
There's lots of local places to eat! We're located in the same building as Ristretto Roasters, Kayo's Ramen Bar & Tasty n Sons. New Seasons is a couple blocks away and Crisp Salad is across the street.
We suggest bringing a closed top water bottle & any diet-specific food if you think you'll need it. We'll have snacks, water, and tea!
Review our cancellation & rebook policy:
We require at least 7 days notice prior to the start of class to cancel for a full refund.

We require at least 48 hours notice prior to the start of class to rebook for a later class.

Full payment for class is due at time of sign up in order to secure your spot in class.

No shows forfeit any refund or rebook.

If Klum House cancels a class that you registered for, you are entitled to either a cash refund or a rebook to a later class.

If you transfer your registration to another class with a higher price, you are subject to pay the difference.