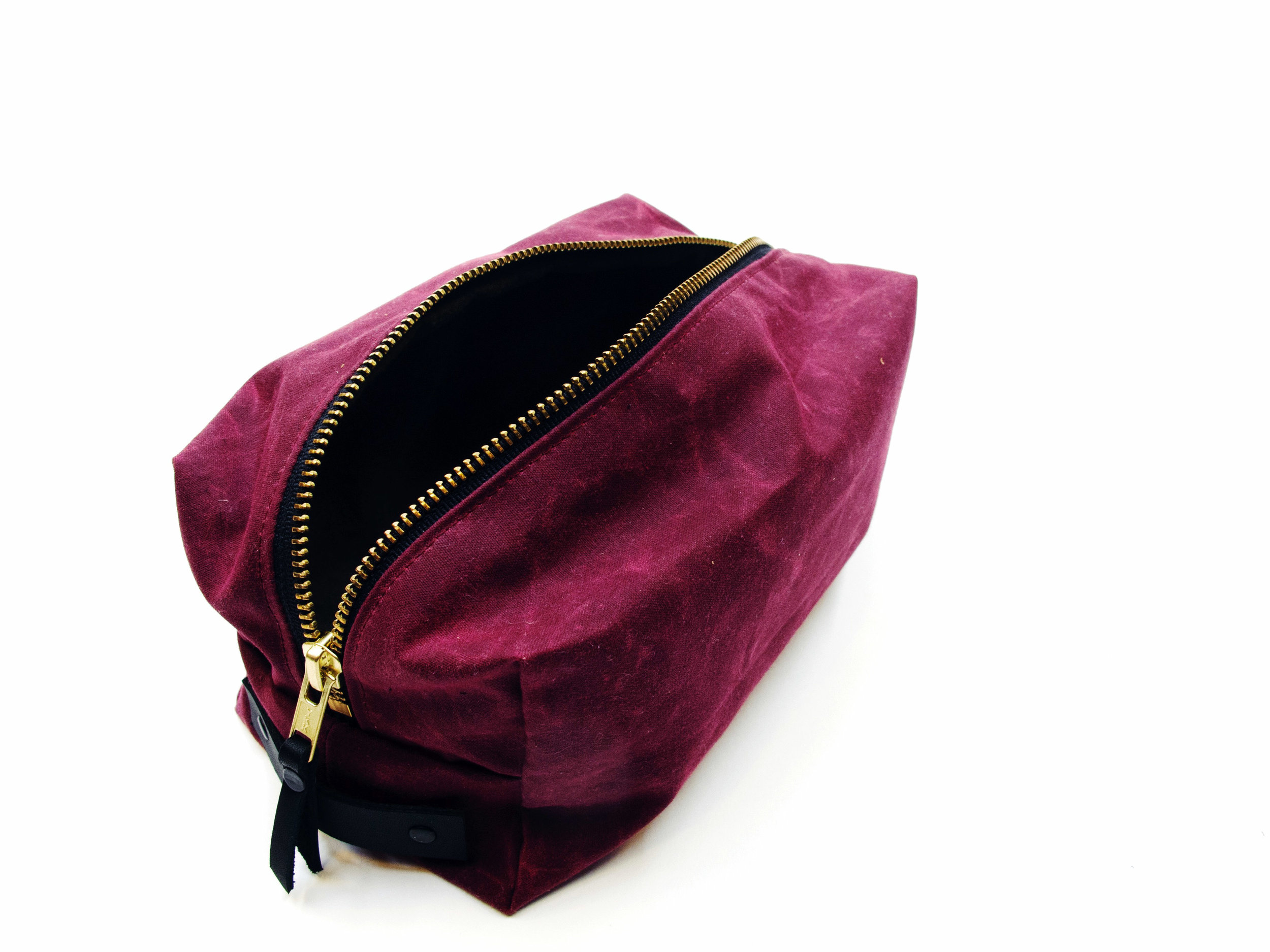 Learn tips & tricks to sew a zipper into a lined pouch to create an easy-sew boxy zipper pouch with bragging rights!
Price: $75
Pendelton Fabric: $30 Add-on
Level: Absolute Beginnger/Beginner
No prior sewing experience needed.
In this 3 hour, beginner-friendly sewing workshop. You'll learn to sew a waxed canvas + leather Woodland Dopp kit, the perfect travel companion to carry all of your personal items. This zippered pouch is durable, water resistant, and spacious enough to carry all of your essentials. You'll leave with a handsome finished bag, ready to continue your travels in style. And the best part is, you made it from start to finish with your own two hands!
Skills Learned
- How to sew a zipper with lining fabric
- How to create a boxy pouch
- How to insert a liner
- How set metal rivets
- Working with waxed canvas
This class is part 3 of the Sew Like a Boss Series. Take 1 class or all 3 for a $53 discount on the whole series!
Sew Like A Boss: Beginner Sewing Series - $175
Take each class individually or as part of the SEW LIKE A BOSS Series for a $53 savings.
This 3-part beginner sewing series is designed to make learning how to sew fun & easy for everyone! From sewing newbies who have never touched a sewing machine, to folks who are looking to strengthen their existing skillset & dive into bag making. Take one class or all three for $53 less than taking each class individually!
Class 1:
RULE YOUR SEWING MACHINE 101
Price: $48
2 hours

Unlock your creative sewing potential & learn to sew like a boss by gaining a thorough understanding of your sewing machine in this illuminating workshop.
Class 2:
RULE BAG MAKING WITH THE PORTSMITH TOTE
Price: $105
2.5 hours

Learn to sew a durable everyday tote made with rugged waxed canvas and timeless leather straps featuring a unique envelope bottom. Made by you bragging rights!
Class 3:
RULE ZIPPERS WITH THE WOODLAND DOPP KIT
Price: $75
3 hours

Learn tips & tricks to sew a zipper into a lined pouch. Create an easy-sew boxy zipper pouch. This classic waxed canvas dopp kit features leather details and a brass zipper.
STYLE YOUR COLORS:
We cut and prep all your waxed canvas for your class MAKER KIT, ready for your arrival. Leather and hardware choices are made in class. So let us know what color you'd like for the main fabric:
See some of our favorite color combos below:
NOTE YOUR COLOR CHOICE FOR THE MAIN BODY:
MAKE IT AGAIN... with a discount!
Lucky you! Students get wholesale pricing on extra Woodland Dopp Maker Kits purchased in class- with a 40% discount! Continue building your skills by making another Dopp Kit for a friend, because you know they'll want one;) Discount given on day of class only.