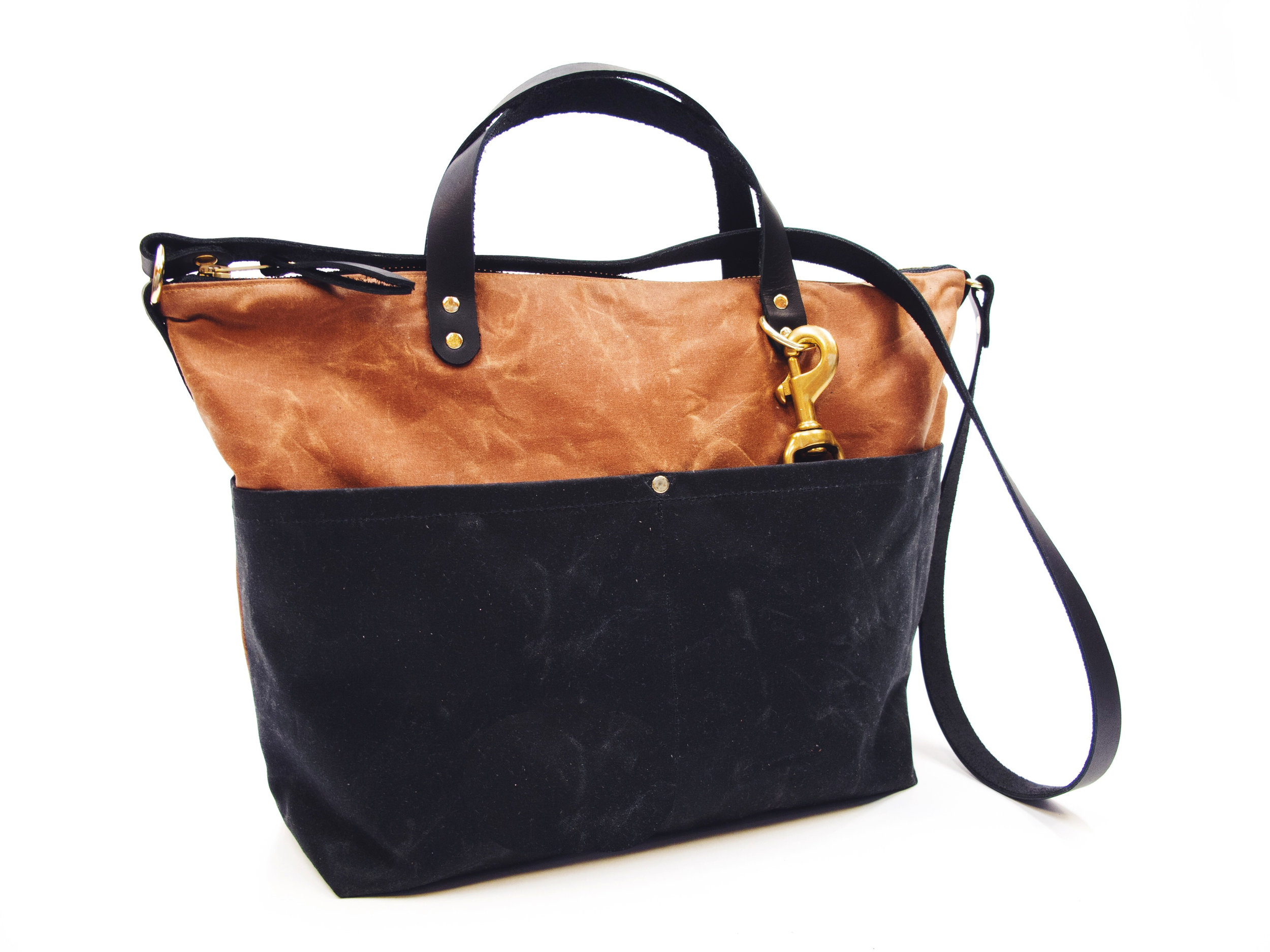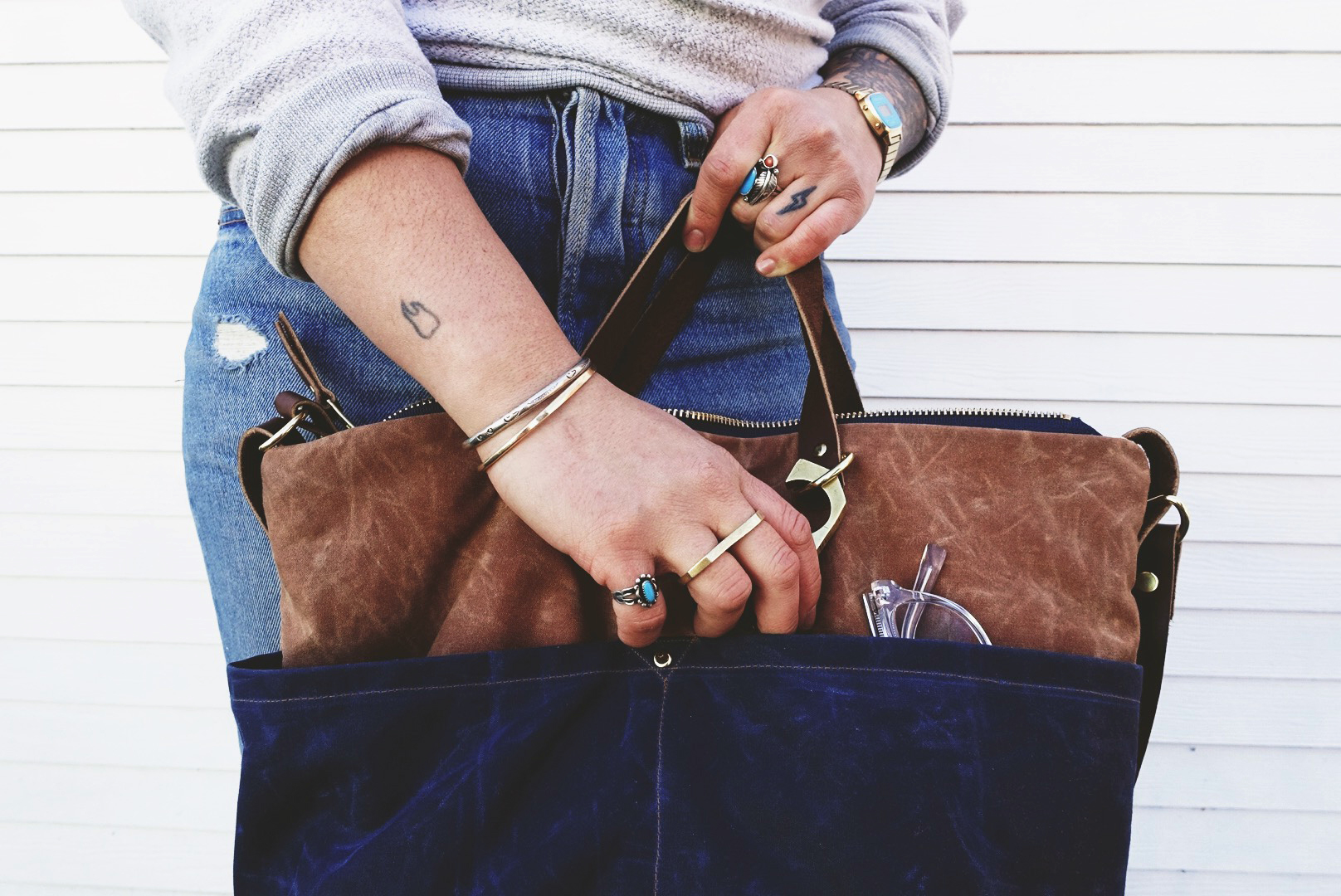 The Fremont Tote is your superhero utility belt disguised as a sleek everyday bag. It features exterior pockets, zipper closure, interior pocket, and timeless leather straps.
Price: $175 to $205
Price Breakdown
$100 Class Fee
$75 Materials
$30 Optional Pendelton wool pocket
During this workshop, beginner stitchers become bag-sewing experts and leave with a sleek, utilitarian, well-designed tote.
Features
- Zipper closure at top
- 2 outside pockets & 1 inside pocket
- 10 oz waxed canvas exterior
- 12 oz natural canvas liner
- Real leather straps
- Metal Hardware & D-Ring for keys
- 10.5" Tall x 11" wide (at bottom) x 5" deep
Skill Level: Advanced Beginner
Some sewing experience is required
Time: 10am-3pm
Snacks provided and lots of local places to eat.
Skills Learned
- Sewing zippers
- Attaching hardware & straps
- Sewing pockets
- Sewing liners
- Creating boxed corners
- Handling heavy-weight fabric
STYLE YOUR COLORS:
We cut and prep all your materials for your class MAKER KIT, ready for your arrival.
So let us know what colors you'd like!
See some of our favorite combos below:
NOTE YOUR COLORS FOR: MAIN BODY / POCKET / LEATHER
MAKE IT AGAIN... with a discount!
Lucky you! Students get wholesale pricing on extra Fremont Maker Kits purchased in class- with a 40% discount! Continue building your skills by making another tote for a friend, because you know they'll want one;) Discount given on day of class only.