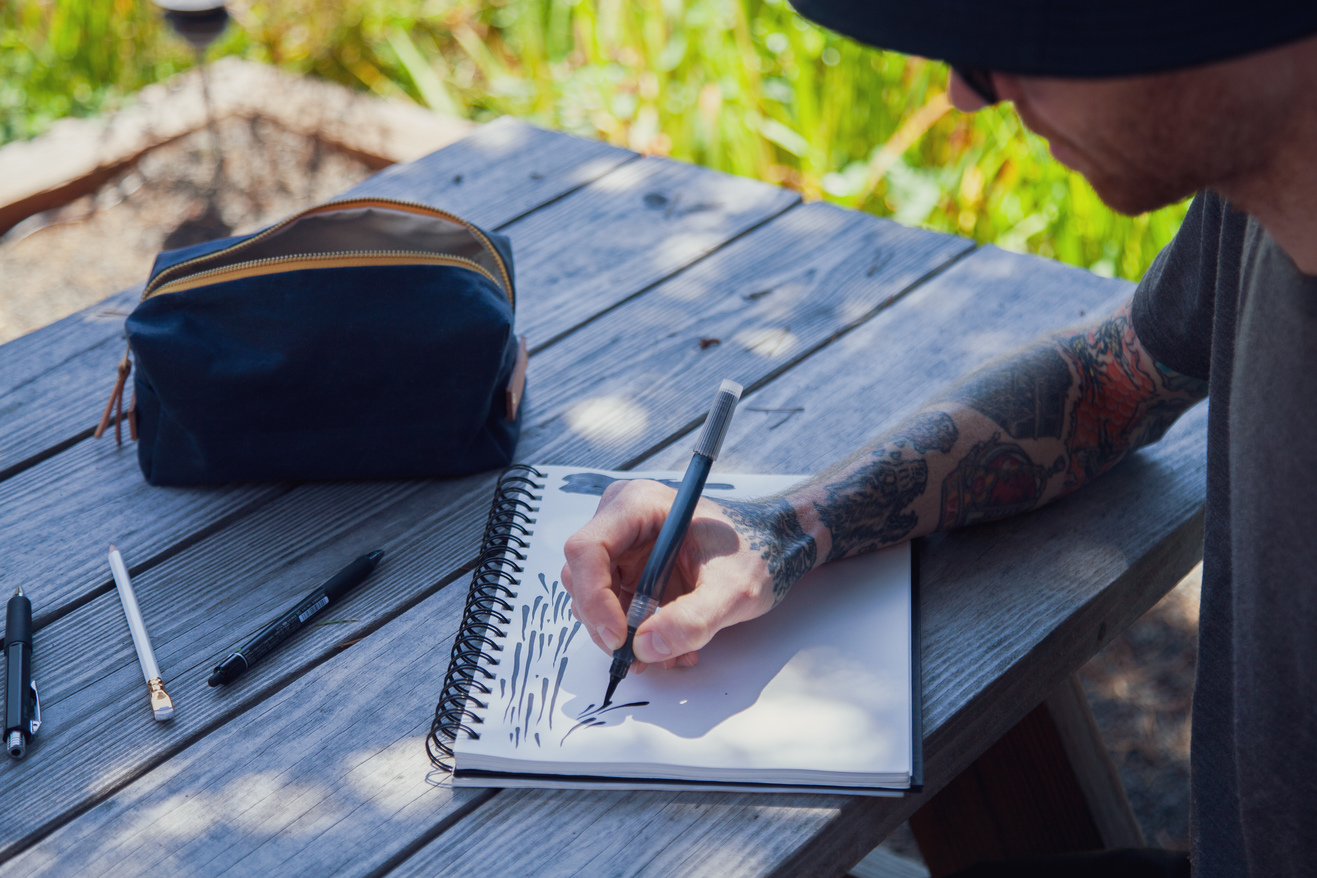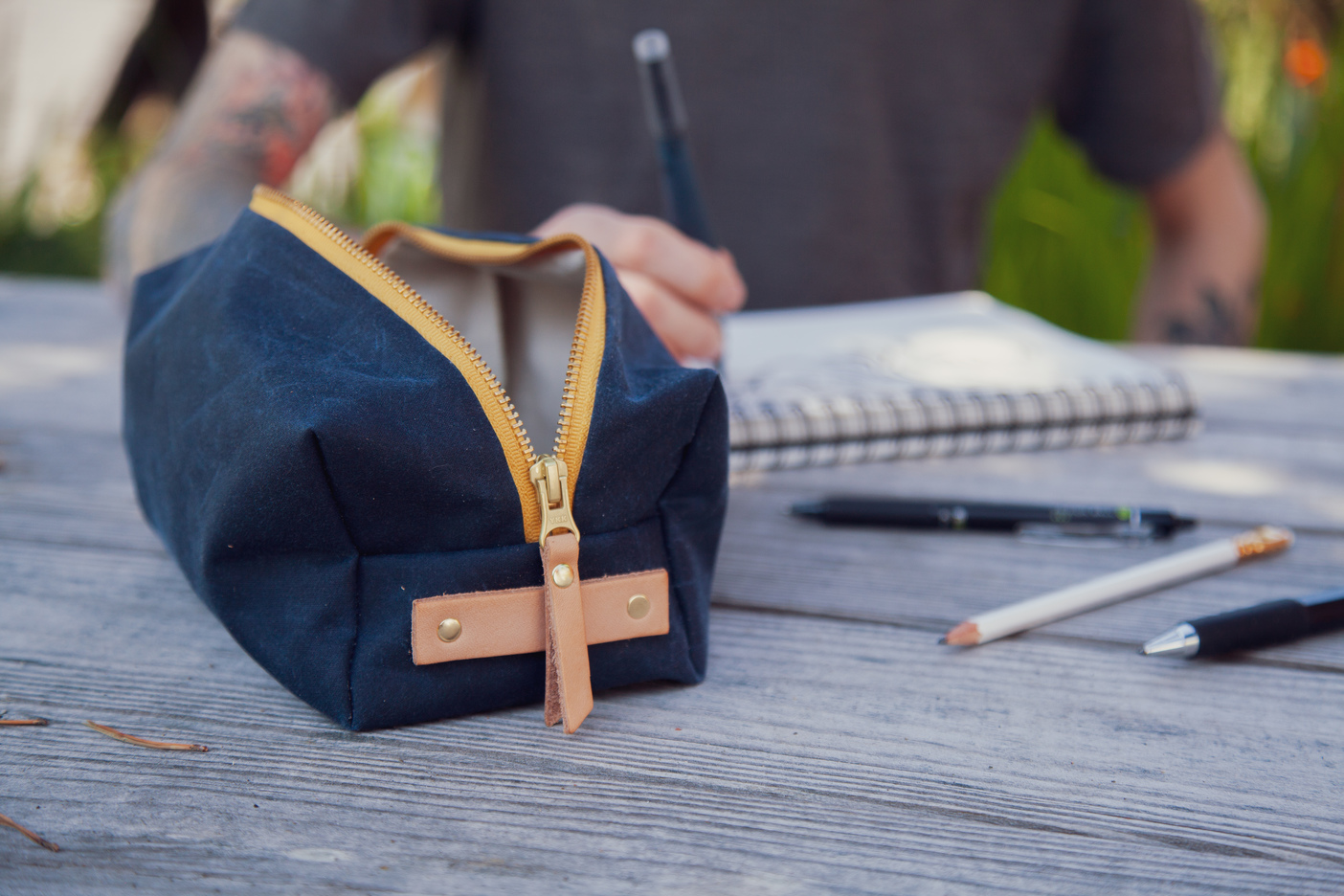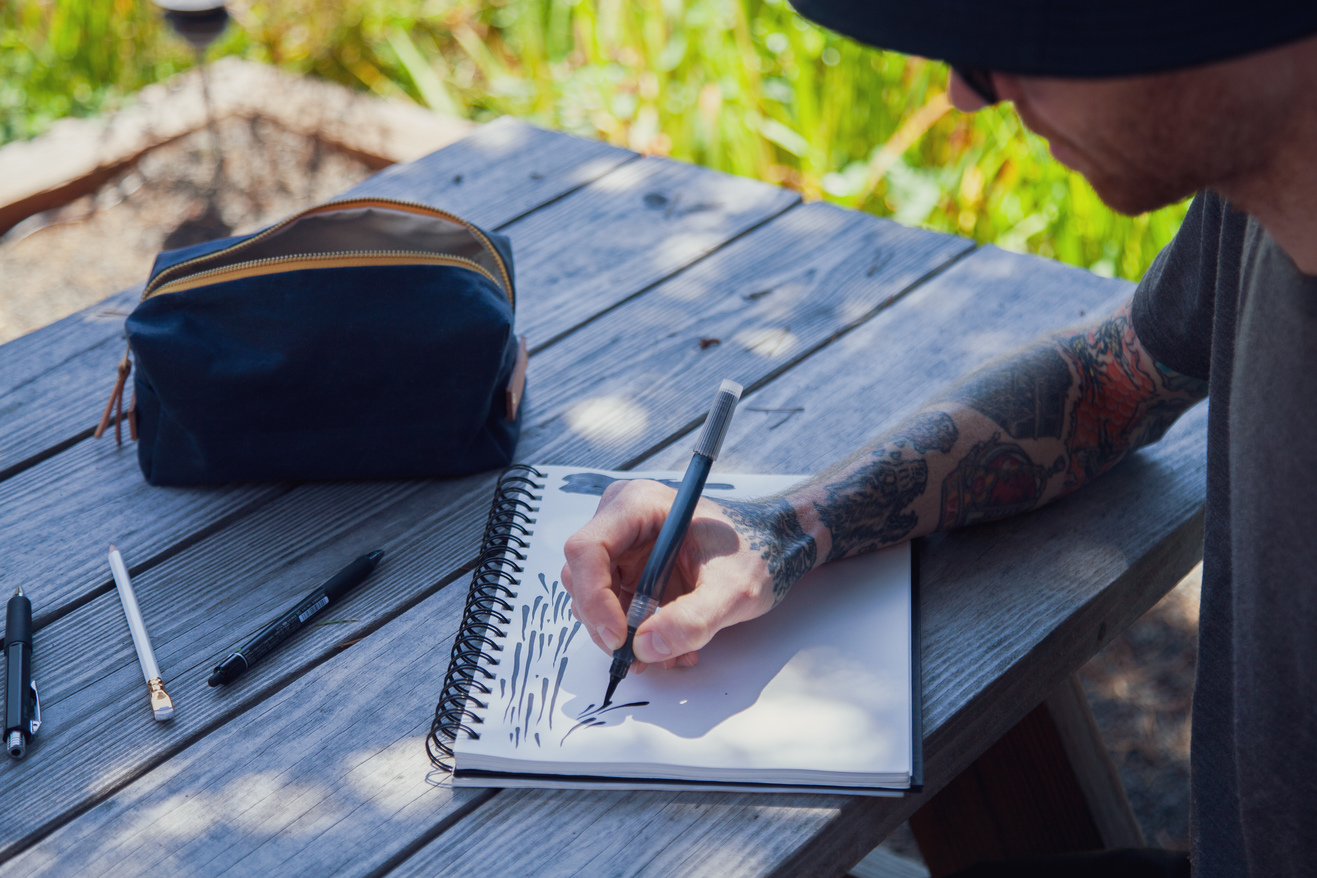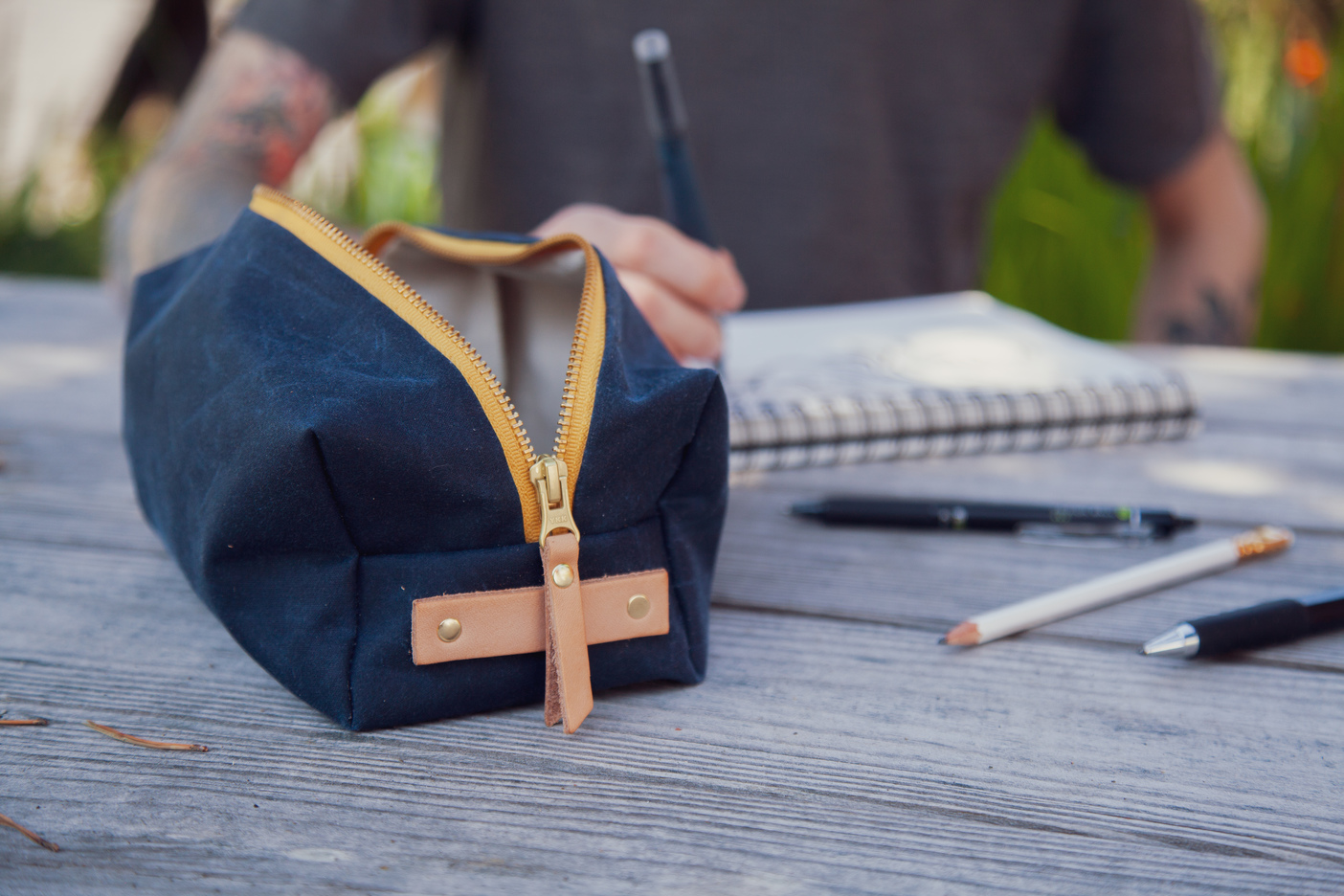 Make your own travel gear & create an easy-sew boxy zipper pouch!
In this 2.5-hour, beginner-friendly sewing workshop. You'll learn to sew a waxed canvas + leather Wildwood Dopp kit, the perfect travel companion to carry all of your personal items. This zippered pouch is durable, water resistant, and spacious enough to carry all of your essentials. You'll leave with a handsome finished bag, ready to continue your travels in style. And the best part is, you made it from start to finish with your own two hands!
Skills Learned
- How to sew a zipper
- How to create a boxy pouch
- How to insert a liner
- How set metal rivets
- Working with waxed canvas
Features
- Custom design by you!
- 2 outside pockets & 1 inside pocket
- 10 oz waxed canvas exterior
- Light or dark yarn dyed linen liner
- Real leather details
- Customize leather stamping with initials
- Brass zipper & leather pull
- 14" H x 13" L x 4" D
Maker Kits & Materials
A Wildwood Maker Kit is included in the price of class & has everything you need to make your beautiful pouch!
Choose from Black, Gray, Burgundy, Olive, Navy, Slate Blue, and Field Tan.
You will have a chance to make fabric selections after you add the class to your cart. Leather & hardware choices will be made during class.
*Please Note: One of the allures of waxed canvas is it's ability to show wear & use. With more use, more creases appear in the canvas, and all the marks start to blend.

Additional Kits
Lucky you! Students get 50% off extra kits purchased in class- only $35! Continue building your skills by making another tote for a friend, because you know they'll want one;) Discount code given in class.